It's here. Your idea has finally been brought to life after many rounds of investor pitching, sleepless nights and development sprints. And buckets of stale microwaved coffee. So why aren't people yelling from the rooftops about it like you are? Oh, right. Your customers don't exist yet.
Getting customers on board is obviously crucial for product and company success. How you obtain and retain customers – your customer acquisition strategy – is what will determine your level of success. Using an integrated mix of traditional and digital marketing techniques – what we call Demand Marketing – can help set you up for success.
Our Demand Marketing Perspective:
Here are some tips on how to use Demand Marketing as a customer acquisition strategy. But first things first … is your product even ready for users?
Your product wasn't developed overnight, and neither should your customer acquisition strategy. You want to make sure that when potential customers are checking out your product, they get the best possible experience. You only have one chance to make a first impression, so make sure your product is ready to shine. Are there still bugs to be worked out? Can your server handle a sudden influx in users? Have you talked to people outside of your company to make sure the product is as good as you think it is? These are questions that need to be answered before you go seeking customers, and maybe even before launching a private beta.
If your product IS ready, what are you waiting for?
Let's break down Demand Marketing into its three components: Content Marketing, Public Relations, and Social Media.
Content Marketing
Creating great content not only increases your company's visibility, it also builds trust and creates authority in your target audience community. It makes financial sense too. Per dollar spent, content marketing generates about three times as many leads as traditional marketing and it costs 62% less.
Fact: 61% of consumers say they feel better about a company that delivers custom content. They are also more likely to buy from that company.
Don't create content just for the sake of creating content. Always have the end goal in sight and create something that your potential customers are going to get excited about. And then promote that awesomeness like crazy!
Pro Tip: Apply the 80/20 rule of content marketing. That is, 80% of your time should be spent on promoting your content, while only 20% of your time should be spent creating it. I'll give you a minute to let that sink in.
"The first step is knowing who your target audience is and what they want to read," writes David Mizne in a recent blog, What Creating 300 Blog Posts Taught Us About Content Marketing. 15Five does a great job at content marketing and has more than 1,100 customers. They create a wide variety of content, including eBooks and infographics, to appeal to their diverse audience. This has led to huge subscriber growth, with the company stating that 2016 has been the best year so far for their blog.
Public Relations
Now that you've created some kick-ass content and you are ready to start promoting its awesomeness, it would help if you had some influencers in your target community to spread the love. And obviously, some media attention would help too! This is where PR comes in. It's all about building relationships, which leads to building influence. Know what an influencer's favourite thing is? GOOD CONTENT that they can share.
Fact: 70% of consumers prefer getting to know a company via articles rather than ads.
Connecting with influencers isn't as difficult as it sounds. But it takes time. Start a conversation with an influencer over social media or share some of their content. Build a good, solid relationship (over time!) and when the moment arrives that you might like an assist in spreading the word about your project, they will be more willing to lend a hand!
Same goes for media outreach. Take the time to get to know the journalists who cover your particular field. The key is to remember that journalists aren't there just to promote you. Approach them in a respectful manner and don't expect them to jump all over your story just because you think it's cool. But build that relationship to give yourself a better chance of getting your story out there!
Pro Tip: Your relationships are absolutely everything.
Renters Warehouse: Building Relationships to Build Growth
Renters Warehouse is one of the leading residential property management firms in the U.S., managing thousands of properties for thousands of investors across 18 states. The company was built in a grassroots fashion, and today they truly master the Demand Marketing we're talking about today – they offer up great, insightful content about their industry on their own blog, plus they regularly offer up pieces to media outlets like Entrepreneur, Realtor.com, and LinkedIn. They share all that content via social media so they are always a part of the discussion – and often leading the discussion. And, of course, they routinely keep media across the real estate industry and beyond up to date about what they're doing.
They've become such an industry leader that media now routinely seek out comment from the company on a wide variety of issues, from rental property questions to investment insights.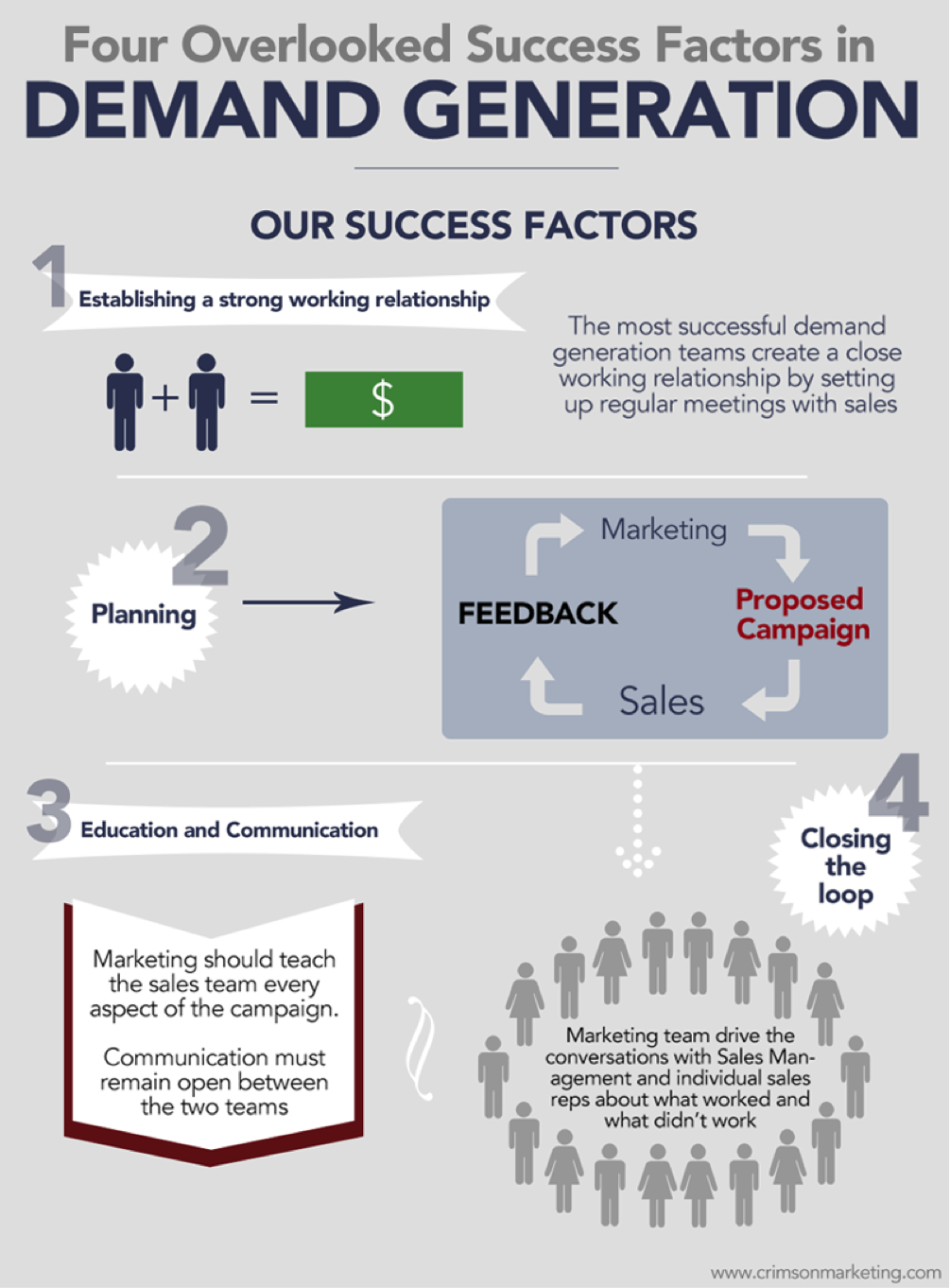 Social Media
Social Media gives you the ability to connect with your target audience in a way that is both helpful and relevant. The average consumer mentions brands 90 times a week with family, friends, and co-workers. Be a great storyteller. Be part of the conversation.
Fact: interesting content is one of the top three reasons people follow brands on social media.
Make sure you consider your audience when you're sharing on Social Media. Just because all of your friends are on Facebook, doesn't necessarily mean that's where your target audience is hanging out and looking for information. If you are a B2B company, it probably makes sense to focus on LinkedIn, whereas if you are a B2C company, you'll likely gain more traction using Facebook or Twitter. And as much as it looks great to have thousands of followers or likes on your social platforms if no one is sharing or engaging on your posts, then what's the point? It's cliche, but quality over quantity is always a good thing to keep in mind.
Pro Tip: Follow the one-in-seven rule. Only one of every seven posts overtly promotes your business. The remaining six should be focused on sharing valuable content. This doesn't mean you can't promote your business in those other posts; just be sure you pair it with great content.
Bonus Pro Tip: Use a link shortener like ow.ly or bit.ly to monitor what's working and what's not by tracking real-time engagement. This way you can adjust the content you're sharing or the conversations you're starting based on posts that have gotten the most likes/loves/engagement.
Frontify: Engagement Through Epic Social Content
Frontify, a Swedish company that offers user-friendly software that helps even design-challenged folks create awesome brand style guides, has a stunning social presence. Given that a large segment of their audience is made up of designers, it makes sense that they would create and share visually appealing content.
See what we mean?
With cool, creative content like that image above, Frontify appealed directly to their audience through beautiful, engaging ideas that showed their knowledge of the design world and provided potential inspiration to their followers. If your product is great and you're creating, promoting and sharing great content, then people will find you and will be your brand ambassadors.
Want to learn more about using demand marketing and build a plan to get more customers? We'd love to hear from you! We work at the intersection where public relations, content marketing, and social media meet, to deliver marketing that gets results.